Our corporate culture is unique in the industry. We are known for telling clients things they might not want to hear, but they appreciate the honesty. We do this with a team of driven, experienced professionals who are truly dedicated to helping our clients grow their business through a strong back office.
BOOST is different than other companies. We get stuff done, work hard and move quickly. We don't have time for drama or BS. We are entrenched in the government contracting community. Our consultants and staff are motivated, direct, responsive, fun and truly enjoy helping companies succeed. We are looking for motivated people with a great attitude, looking for a fast-paced environment, want to help our clients grow, help BOOST thrive and have fun while doing it!
Our values are critical and incorporated into all the work we do with our clients.
MISSION
We provide government compliant back-office operational support and candid business advice, combining our team of experienced and trained professionals with the drive of entrepreneurs to enable small businesses to become successful with government contracting.
VALUES
Honesty and integrity above all else
Work with people you like
Do what you say you will
Always pursue learning
VISION
Our passion is to mentor every small business to propel them successfully into the competitive arena.
Our growing team
BOOST has a growing team of qualified professionals with a passion for working with government contractors, proactively teaming with clients to provide a strong back office and providing candid business advice that builds from experience.
What we offer
We offer BOOST employees a flexible work environment, career enhancement, a full benefit package, team events and the opportunity to be a part of a growing company. No two days are the same, nor are any two clients. If you like variety, if you crave independence and flexibility, we are a great fit. If you need a lot of meetings or a ton of hand-holding, we may not be the best.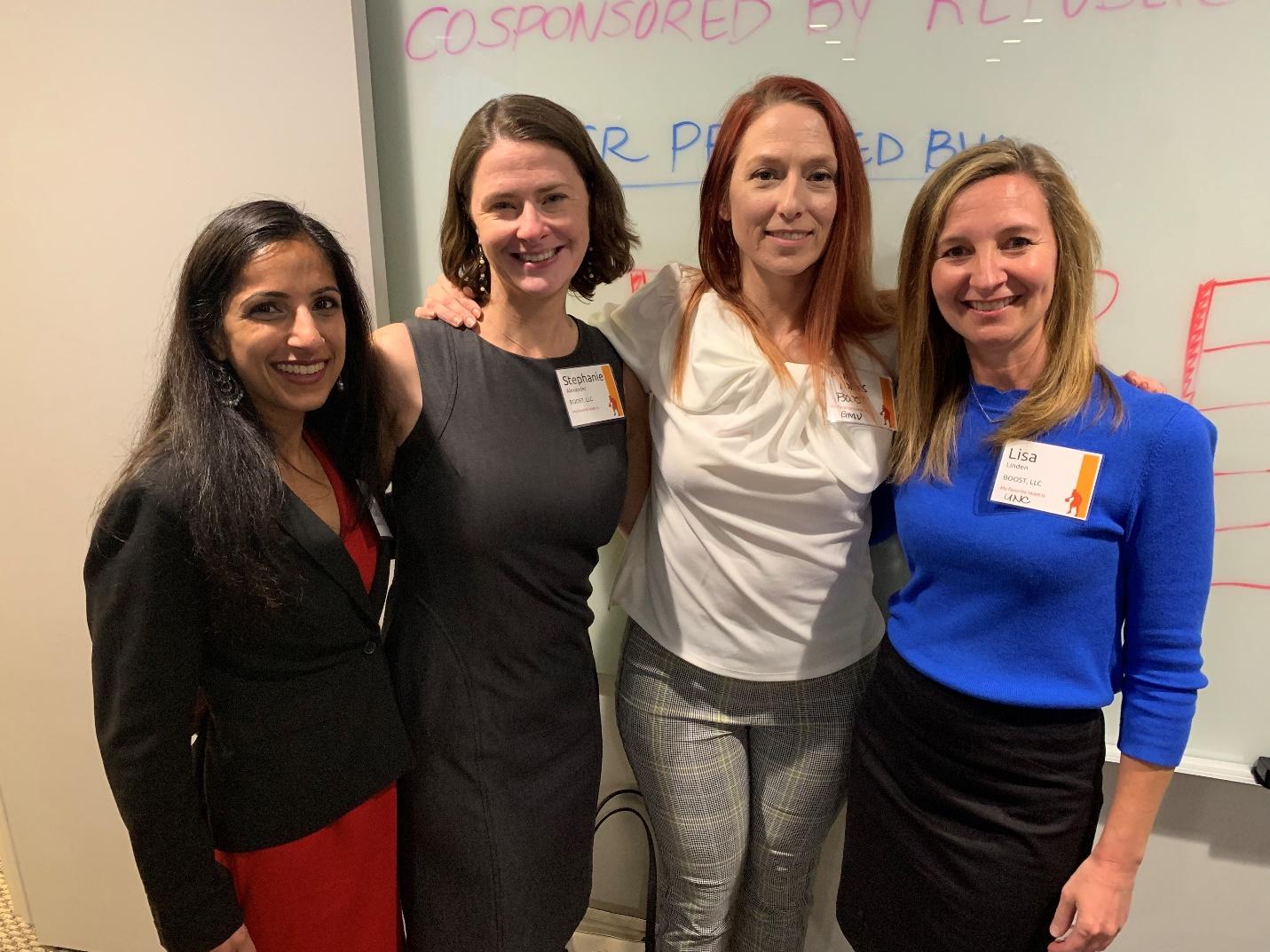 Current Openings
Because BOOST offers recruiting services, our current openings page has a number of positions that are for BOOST clients, as well as BOOST corporate and consulting positions.  
BOOST is always looking for talented folks who understand GovCon.  If you don't have GovCon experience, you won't be a good fit for our team.  
If you need assistance submitting your resume, please call us at 571.446.0057 or email us at [email protected]. 
BOOST is an equal opportunity employer. All qualified applicants will receive consideration for employment without regard to race, religion, color, national origin, sex, sexual orientation, gender identity, age, status as a protected veteran, among other things, or status as a qualified individual with disability.
Important Links
For a summary of your equal employment opportunity rights please review the EEO is the Law and EEO is the Law Supplemental Information.
For a summary of your rights under pay transparency, please review the Pay Transparency Policy.
BOOST LLC participates in E-Verify.